Even Laptops Can be Super Cute
I am looking down at my dull, grey laptop and feeling quite sad. Don't get me wrong..I love my laptop. It is fast. It is reliable..but it just isn't, well....PINK enough.
No girly-girl blogger should be without one...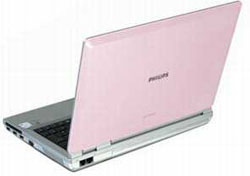 ....and this one - complete with the hot pink leather cover
is from Asus
.
Technorati Tags:
cute
,
pink
,
laptops,
computer
,
breast cancer
,
donation
,
custom laptops
Labels: super dooper cute gadgets